Mamas Modernas
Ongoing series about motherhood, fashion and the everyday struggle to keep on looking nice.
LAURA
Tropical weekend farmer look.
White linen long sleeve shirt with tiny embroidered palm leaves. It does not wrinkle so it's one of my top ten for all seasons.
Overalls! The coolest piece of garment for 2017 and a must for '18! This one, a whimsical piece from
@shopwolveswithin
in Greenpoint.
Straw oversized beach bag that closes with a zipper so you can wear literally everything you need inside and not lose it. It has two long straps so you can wear it over the shoulder or as a weird backpack. My aunt sent it to me from Spain, probably from a street vendor outside the food market.
Sunglasses from
@etniabarcelona
, a Barcelona local eyewear store. They are great and the little colorful cord gives it the right touch.
Shoes and socks, do the best with what you got, last clean pair of socks and old washed - again and again - nike sneakers for a complete adventure.
ANABELLA
Anabella, aka
@changabellz
as her nickname suggests always rocks the funkiest looks, she is Tomas's mami and one of my personal heroes. The high pitch cotton cardigan was a birthday present from her bff 😘, found
@pasmalnyc
, a wonderfully curated small boutique in Greenpoint. "I love it! And it's what an art teacher would wear" she says. Anabella is also an expert in finding the best accessories. "My friend
@andreashansen
took a class in silkscreening and made this bag as the final project. The sunglasses I bought last summer while strolling around Bridgehampton." They are mady by
@paredeyewear
, an australian eyewear brand.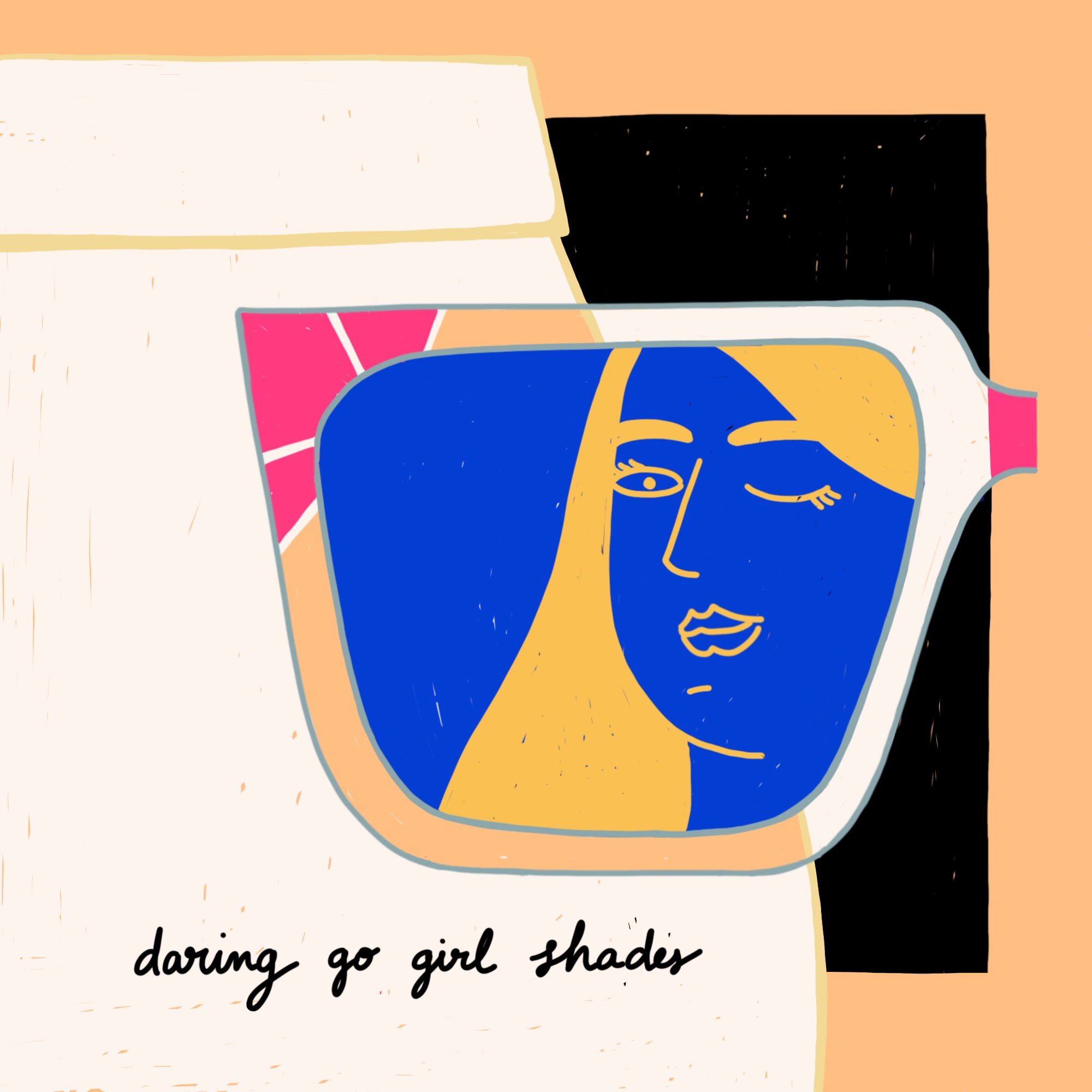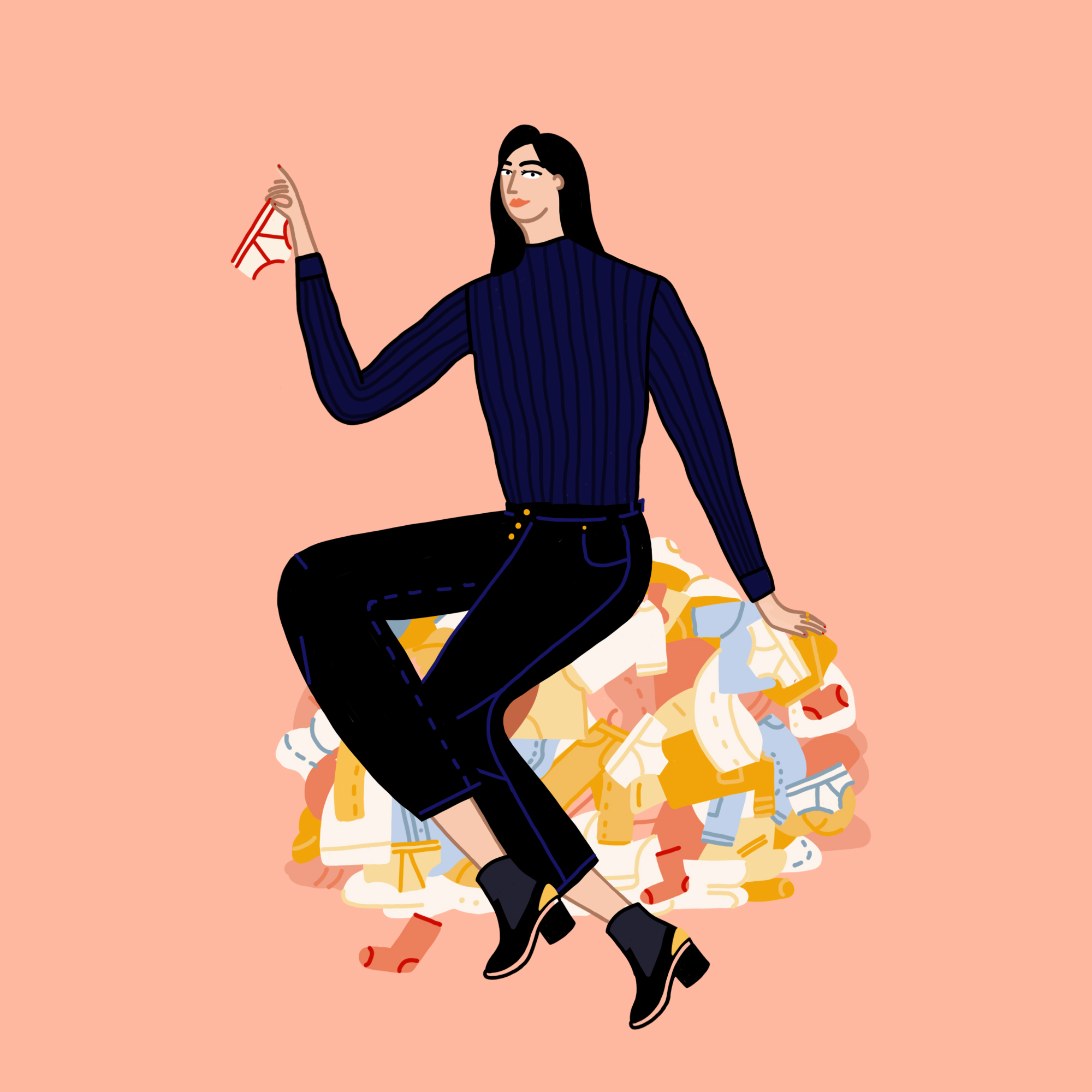 MARIA
Black on black and more black with a golden touch, that's
@mariagordillo
. She is Winter's mama, and my fellow españoleta. I think she dresses in black to hide her mischief, Maria is one of the funniest people I know. But she has a different explanation: "It's the easiest to combine, it makes anyone look their best and makes you slimmer. The question is: how is it that not everyone is dressing in black?! Black goes beautifully with NYC"
The denim pants have a weird cool cut and a buckle on the back. They are from american designer
@rachelcomey
"This are my favorite jeans, they are extremely confi and feel different to everything else out there and I always receive compliments about them. Money well spent"
Black boots with a lot of attitude from
@acnestudios
They feature a shiny golden tab in the back. "I like comfy shoes, I have never been able to wear heels, I just can't walk on them. Punto. I guess I am a bit of a tomboy"
"I LOVE gold, that's my gipsy side, I would wear a stack of golden chains and rings."
She bought this beautiful
@commedesgarcons
set of rings in
@therealreal
, an online luxury consignment store.
SIMONE
Simone
@fabriciusdesign
is a fine lady, born in Denmark and growing up in France, she masters a distinctive cool look that says european. She's Rex's mama and she is committed to her fashion choices: " I try not to let parenthood get in the way of fashion. Life's too short and I've learned to live with insane dry-cleaning bills ahaha"
Simone and I share a studio and as soon as she came in I realized that Fall was here: "I always love LOTS of color. This is probably one of my more muted color options for winter. But I do love the idea that I could potentially camouflage myself in all the brown and golden leaves."
High heels! "If I could get away with high heels everyday I would, but my general choice are shoes that don't necessarily look comfortable but they are." The white patent leather bottines are from
@mango
, urban myths shoes.
"The boots are one of those urban myths shoes. They are relatively cheap, there's a heel but not too high AND they are so comfortable!!! "
The loop earrings are a beautiful piece from
@alta_ora
. I like expressive earrings, they tend to be kinda graphic and clean and mostly asymmetric. The asymmetrical weakness I have is that two equally long earrings can make you look a little too dressed up or like a Christmas tree."
The playful striped shirt is from
@baumundpferdgarten
, a women owned fashion brand from Copenhagen. "I wanted to be a little more together that day so I decided on wearing a silk shirt to 'up' the look a little." Mastering the art of putting a whole look together while making breakfast is not easy… but Simone makes it happen on a daily basis. Bravo.
The two piece suit is love at first sight, a perfect piece from
@acnestudios
"I like how it feels like an uniform, matching jacket and trousers. But it's so comfy and casual, fabric looks like something a construction worker would wear, its cropped trousers which are easy for when I bike and the jacket is a bomber jacket so kinda cool and not formal."