The Golden Child
Based on the figure of Margarita, the main character in Velazquez's painting "Las Meninas", the golden child is a journey through the challenges of femininity and the power gained when they are overcome.⁠⠀
This project is a performance framed in a Drink and Draw session.
The story of Margarita is told in 8 acts, taking us from an infantile ackward existence to a full realization of power.
STATEMENT
Margarita is the golden child, beautiful, elegant, composed. Made to suit with what's proper and to exhibit the established canons of elevated social performance. But Margarita has her particular idea of fitting, she wants to thrive in her own skin and standards feel like a cage, a weight that she wears for the amusement of others.
This session and the photographs took place at
Supermoon Art Space
and was curated by
Gabiela Alva Calymayor
.
Model:
Anabella Zubillaga
Photography:
Andreina Restrepo
MARGARITA. A story in 8 acts.
Margarita is the perfect child, educated, dazzling, exquisitely dressed, thoughtful, elegant.
Margarita with her golden hair, an exotic creature in iberian lands.
Margarita, despite her noble bearing, her demeanor is sweet and serene. Dainty and graceful, the apple of my eye, she is the prettiest, the one who listens, quiet and submissive, the cutest.
Margarita says:

Trapped, burdened by the weight of perfection with a forced smile. Small without voice or vote, with strength but without fists. Brought up following old educational strategies. Breathless within dull garments, smelling of sweat. With brand-new simmering opinions, temper and strife muffled.

I am nothing from nobody, I listen and swear.
Margarita blossoms and ripens, Margarita lets go of her body cage, walks out the door, leaves the house and opens to the world.
Margarita is a woman.
1 & 2 - What do you stand for
I stand weightless, awkward posture, hoping my thoughts don't escape my brain.
I hide in exposure, bitter sweet combination of need and regret.
Here I am, high-and-mighty
What are you looking at? Look at my presence, my hips, my stance. Look if you like it, look if you don't.
3 & 4 - Looking through the distorted glass
Fear! I feel distorted, I feel strange, is that me, is that who others see?
It is confusing to grow pressed against a cast.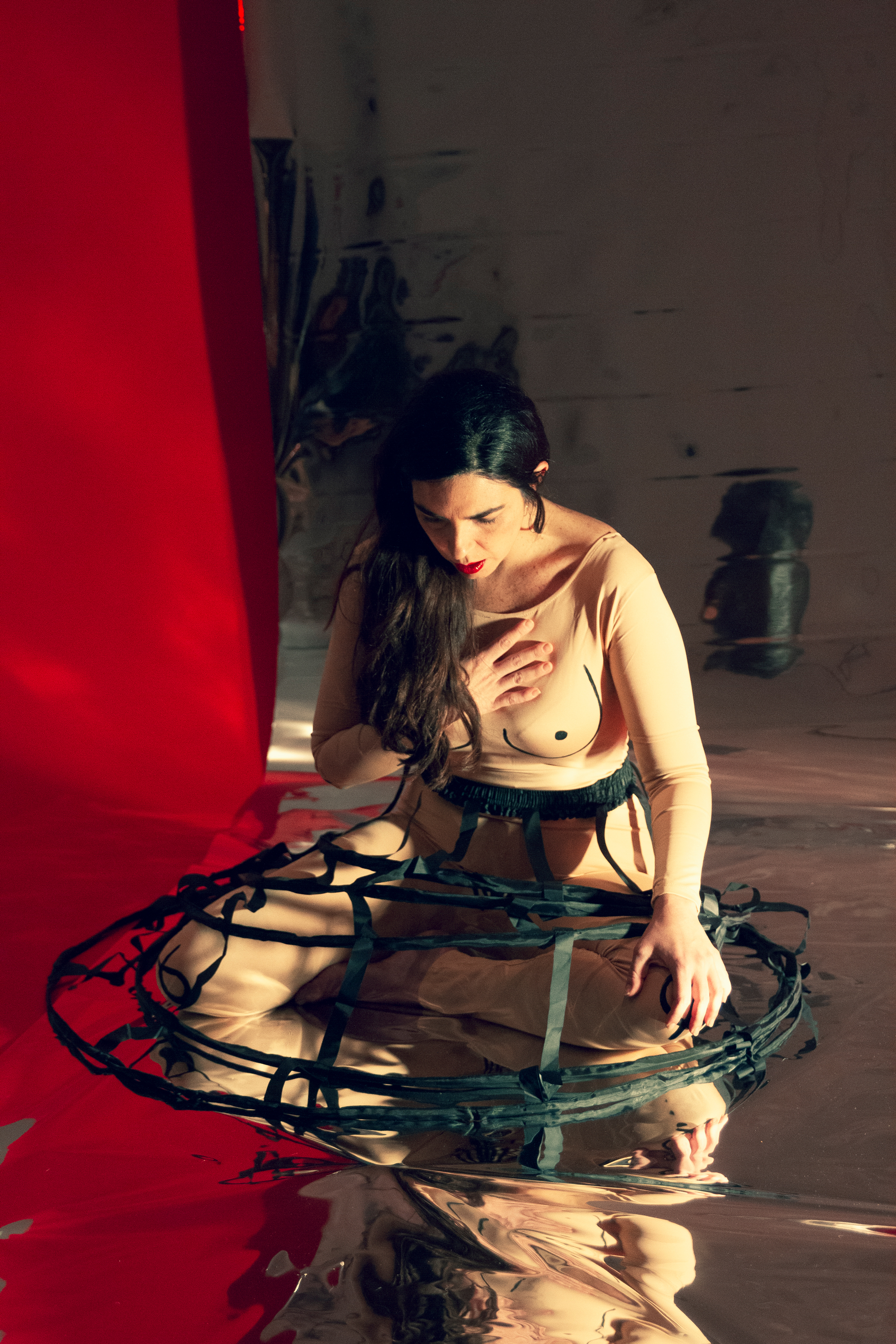 I'm going through! I'm going beyond!
In the reflection I must go within my own self.
I might be just the opposite of what you expected from me.
5 - More, less ...
6 - ... like this, like that
And you always call me pretty, beautiful when I keep quiet,
cute when you keep me low. Such beautiful fruits you have, you say.
Keeping my back straight, accumulating tension, keeping the good posture for you.
And I look at you, and I dare, and I open and I burst into flames.
In my nature is to rebel and to show my temper.
I'll be elegant, I'll be a proud passionate goddess.
And there was a series of moments in time, that I recall as revealing.


And there was conflict and tears. Years of silence and reflexion.

But under that rage, a mix of passion and strong will revealed this me that you see.


Middle age, I realized, brings acceptance and disobedience, brings power to already stubborn souls.


With relief I conquer, with amusement and love I thrive. My new old me is out for you to see.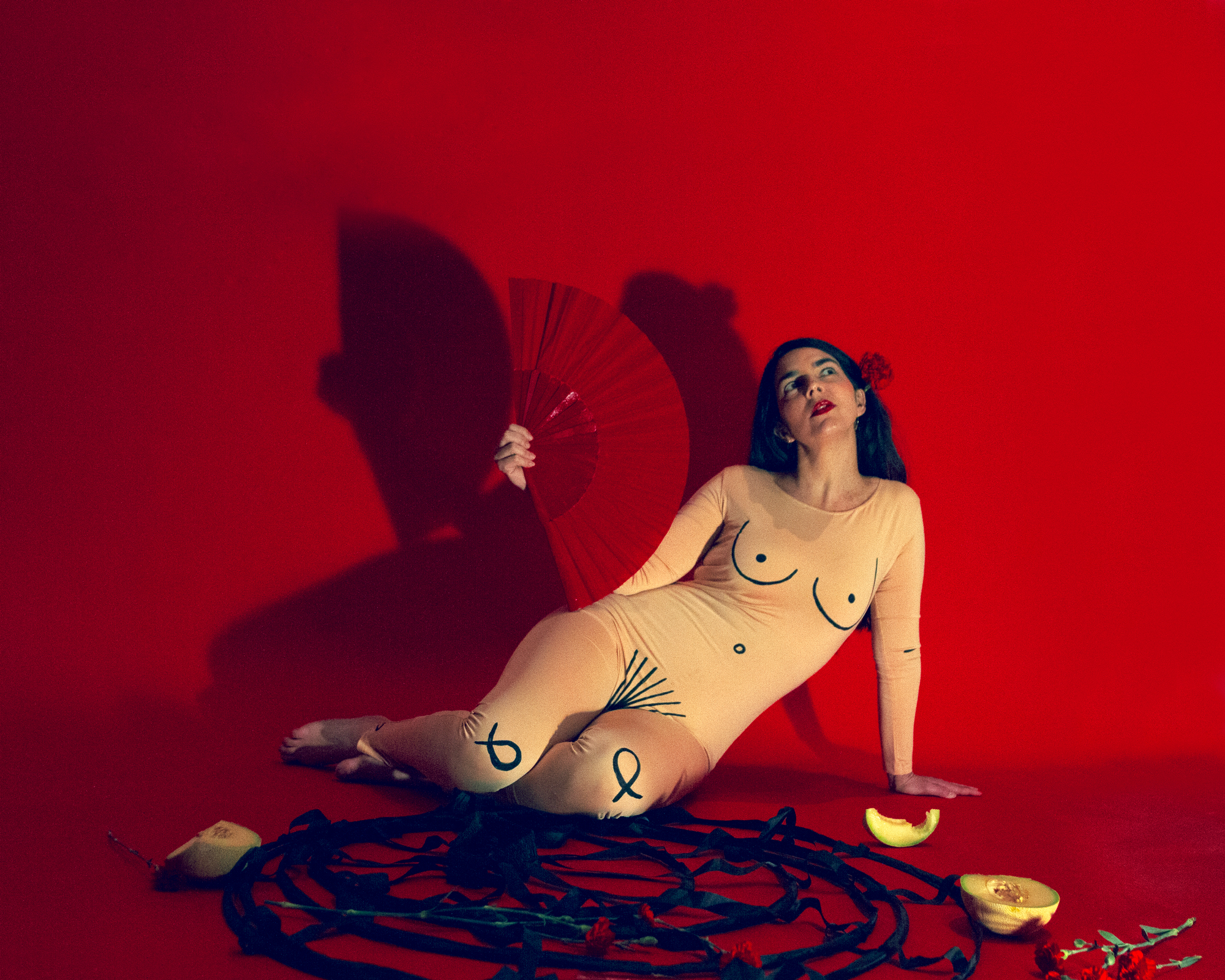 People and drawings

Thank you to all of you who came, listen and draw for making this a reality.
All images © lauraalejo.com 2005-2023
Powered by PROMSITE BY
CDMON