Silver Lake Pool & Inn
Illustration

2018
Agency: Fabricius Design
I had the pleasure to collaborate with Simone Fabricius doing illustrations for the brand identity of this beautiful boutique hotel in Silver Lake, LA.
Simone was looking for an identity able to reflect the uniqueness of the space with climbing geometric staircases and a cactus surrounded pool.
Taking all these elements, textures and color palette we set a system that starts with the logo but contains multiple pices that can be combined and rearrange to accompany or illustrate stationery, brochures or any merchandise.
You can see the whole project in
her site
.
Stationery and brand mark variations.
Exploration 1 - Figurative landscape
Exploration 2 - Figurative with characters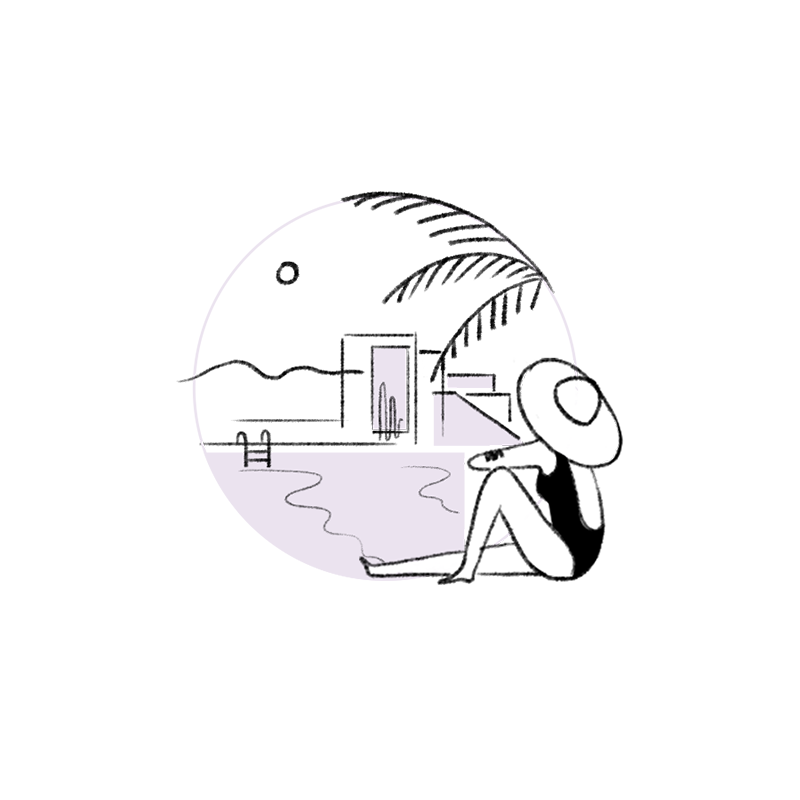 Exploration 3 - Abstract lines
Exploration 4 - Color block
Credits
Made at Fabricius Design - AD: Simone Fabricius
All images © lauraalejo.com 2005-2023
Powered by PROMSITE BY
CDMON