Brooklyn Peaches
Coloring book illustration

2019
The

Brooklyn Peaches
is a synchronized swim trouped co-founded by Nicole Feddock and Nicole Sciarrillo in the summer of 2010.
Combining their love of swimming and dance, these friends bring their splashy entertainment to NYC hotels and private parties. Highlights also include Coney Island's Mermaid Ball, LongHouse Reserve's Summer Galas, and brand events for Ted Baker and Veuve Clicquot.
Althought they started with classes in Brooklyn after both Nicoles returned to their native states of Illinois and California, now there are peaches in West Hollywood and Chicago too.
As a celebration of their trajectory and their next chapter in different cities, they comissioned this coloring book as a homeage to the sport and key Brooklyn locations.
You can order your copy
here.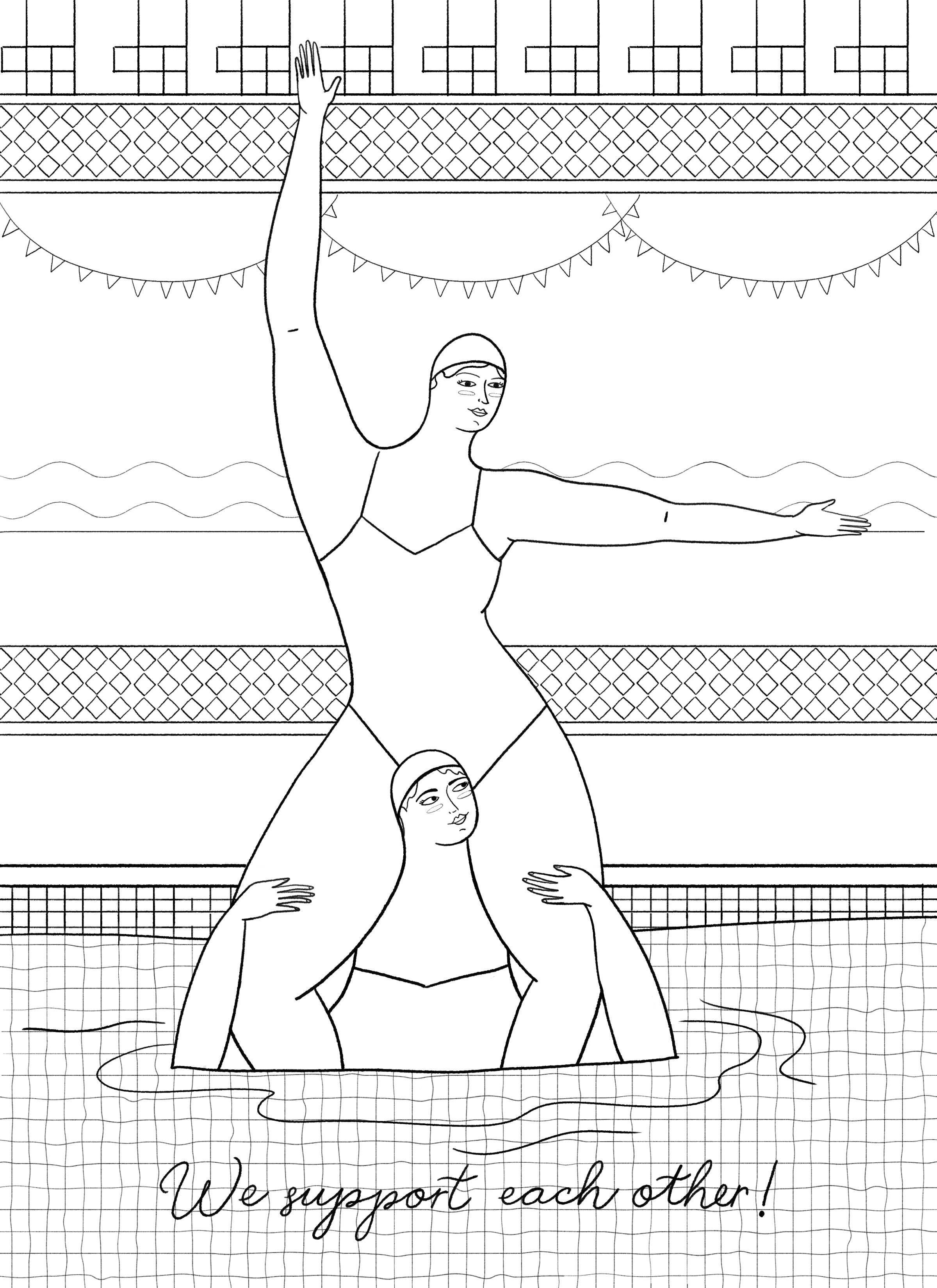 Credits
Story: Nicole Feddock and Nicole Sciarrillo Illustration: Laura Alejo